BeRobot Bracket-Linkage: Al-Mg alloy material, Special surface process, Golden color, Blue color, Red color,...compliant with ROHS.

Our special precision mechanical design made of Al-Mg alloy with Anodized and sandblasting process make the bracket very light and strong to support the strong torque of servo motor and very easy for user to assembly as lots of innovative robot types.

We also provide ODM service for all kinds of mechical design.

U type linkage
KIT-BR-0003
H type linkage
KIT-BR-0002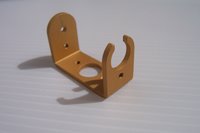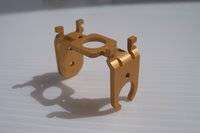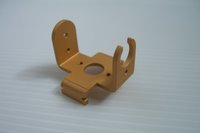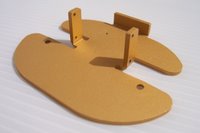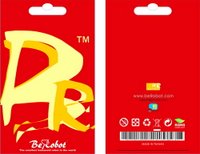 Company  Product   Education  Contest   Transformer  Awards   Resource  News   GeStream
BeRobot is World's smallest humanoid robot. Robot Platform/Education/Servo Motor/Controller/Sensor/Module/Program/DIY/Toy
All Rights Reserved by GeStream. Website designed by GeStream. Use of this site indicates acceptance of our Privacy Statement.
Copyright©GeStream Technology Inc.  Tel:+886-3-3568995 Fax:+886-3-3258685 Sales@beRobot.com